When you switch to a new Android smartphone, you are often afraid of losing your data, and especially your SMS and MMS. In this tutorial, we are going to tell you how to keep those precious messages when you buy a new phone.
TRANSFER YOUR SMS VIA THE ANDROID TOOL
If your old phone was running Android 8 or higher, SMS transfer will be a breeze. Indeed, your data is regularly backed up in the cloud and when you enter your account in a brand new smartphone, you can find them easily. Before doing so, remember to back up your previous device to the cloud by going to Settings , then System or Google (this may depend on the manufacturer), then Back up device .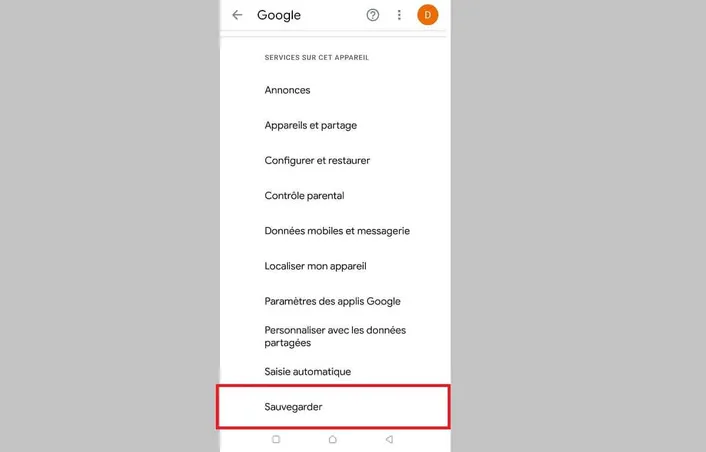 To do this, just start your new smartphone. One of the first options offered is to sign in to your Google (Gmail) account. The smartphone will then offer to recover your data via a previous backup. Just choose the most recent of your old smartphone.
All applications, but also their data, will be kept. If you use the basic Android SMS application, your messages will thus be automatically transferred to the new smartphone if you choose it in the advanced options. Note that it is also possible to recover this data if you come from an iPhone. This requires disabling iMessage before you begin.
TRANSFER YOUR SMS AND MMS TO A NEW ANDROID SMARTPHONE WITH BACKUP & RESTORE
If your smartphone is too old or you do not use Google's SMS application, there is another way, which is a little longer, but no less effective. You have to go through the third-party application SMS Backup & Restore, a safe bet that allows you to transfer all this data without any loss.
1. BACK UP YOUR SMS AND MMS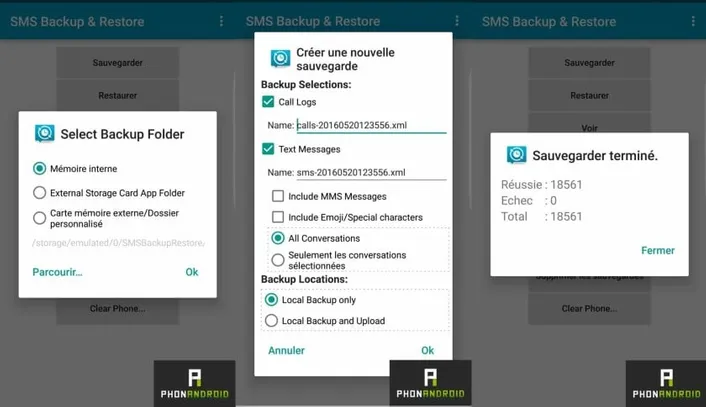 Install  SMS Backup & Restore via the Google Play Store
Launch  SMS Backup & Restore
Tap  Save
You can then choose the save location – we recommend the microSD slot rather than the internal memory if you have a microSD port on your computer; it's just more convenient! Don't forget to check  Include MMS Messages  in the  Create a new backup  screen if you want MMS to be included.
2. TRANSFER YOUR SMS AND MMS TO YOUR COMPUTER
Connect your smartphone or the microSD card containing the backup to your computer
Copy the backup .xml file to Desktop
3. RESTORE YOUR SMS AND MMS TO YOUR NEW ANDROID SMARTPHONE
Connect your new Android smartphone or its microSD card to your computer
Transfer the .xml  file from your Desktop
Install  SMS Backup & Restore via the Google Play Store
Launch  SMS Backup & Restore
Tap  Restore
Choose the location where the .xml file containing your SMS/MMS is located
TRANSFER SMS AND MMS TO A NEW ONEPLUS, HUAWEI, SAMSUNG OR IPHONE SMARTPHONE
Before embarking on this complicated procedure, you can also try to go through a manufacturer solution. Several official applications make it easier to transfer your SMS/MMS to certain brands of Android or iPhone smartphones:
These applications need to be installed on your old phone and the transfer is done either via NFC or via the Cloud when you first start your new device.